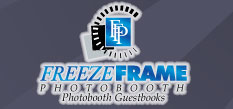 Photobooth Guestbooks
Typical guestbooks are often nothing more than autographs that spend eternity in a drawer or an attic. But a Freeze Frame Guestbook is suitable for display on your living room coffee table, and provides visual memories that last a lifetime! The personalized comments and photos turn into a treasured heirloom.

We make the guestbook for you. All your guests do is pose for pictures and add comments as they wish. We handle the assembly and provide all the materials!

Contact us today for your custom quote and date availability. The Photobooth will be the talk of the night. Your Freeze Frame Guestbook will last a lifetime.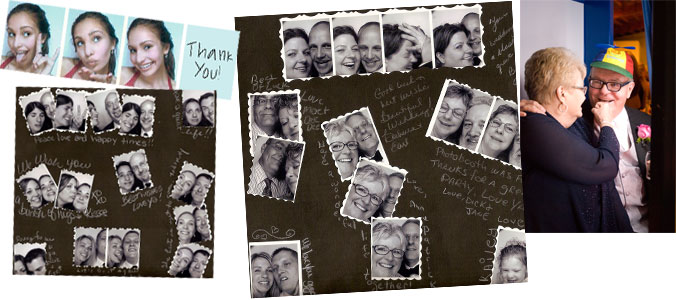 "DJ Juan was super fun, great to work with, very enthusiastic, and easy to reach. I picked my wedding procession song at 12:30am the night before the wedding and he had it ready for me. He knew exactly what to do to run the wedding, queue the speeches, announce the day's events. DJ Juan was super attentive and skilled at keeping the dance floor filled with people. I couldn't have been more happy."
Watch us on

!