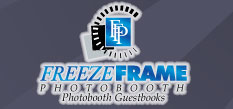 Make a Payment Online
To make a payment online, please press the "buy now" button below. On the next screen, you will be able to enter the amount you wish to pay and then make a payment using any credit card via Paypal:






"DJ Juan was super fun, great to work with, very enthusiastic, and easy to reach. I picked my wedding procession song at 12:30am the night before the wedding and he had it ready for me. He knew exactly what to do to run the wedding, queue the speeches, announce the day's events. DJ Juan was super attentive and skilled at keeping the dance floor filled with people. I couldn't have been more happy."
Watch us on

!