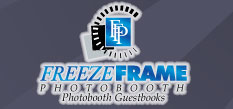 Make a Payment Online
To make a payment online, please press the "buy now" button below. On the next screen, you will be able to enter the amount you wish to pay and then make a payment using any credit card via Paypal:






"Memory Makers Entertainment provided us with the perfect DJ for our wedding. He did a great job with introductions and announcements! He played all of the songs that we requested and was so considerate by asking our permission to play certain requested songs. His song choices were great! The dance floor was overflowing with people. Everyone was dancing!"
Watch us on

!