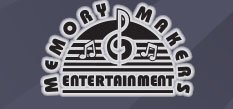 Popular Songs
Check out today's Top 200 songs at MobileBeat.


Introductions
American Idol Theme Song
Are You Ready
AC/DC
At Last
Etta James
Axel F
Harold Faltermeyer
Back in Black
AC/DC
Batman Theme
Bittersweet Symphony
The Verve
Bulls Theme
Da Funk
Daft Punk
Forrest Gump Theme
FOX Football Mix
FOX Football Theme
Get The Party Started
Pink
Godfather Theme
Green Onions
Booker T
Hells Bells
AC/DC
Here for the Party
Gretchen Wilson
Holiday
Madonna
I'm Too Sexy
Right Said Fred
Jeffersons 75-85
Kernkraft 400
Zombie Nation
Kill Bill Theme
Hotei Tomoyasu
Let's Get it Started
Black Eyed Peas
Let's Get Ready to Rumble
Jock Jams
Linus and Lucy
Gary Hoey
Linus and Lucy
Original
Love and Marriage
Frank Sinatra
Miami Vice Theme
Jan Hammer
The Natural Theme
Monday Night Football Theme
Pick up the Pieces
AWB
Pulp Fiction Theme
Raiders of the Lost Ark Theme
Rocky Theme
Sandstorm
Darude
Sexyback (Clean Version)
Justin Timberlake
Sleepwalk
Santo & Johnny
Song #2
Blur
Soul Bossa Nova
Quincy Jones
St. Elmo's Fire
Instramental
Star Wars Theme
Star Wars, Episode IV: A New Hope - The Throne Room
Richard Edlinger
Start The Commotion
Wise Guys
Superman
John Ottman
Sweet Child o' Mine
Guns N Roses
Sweet Home Alabama
Lynyrd Skynyrd
Theme from Jurassic Park
John Williams
Theme from Deadwood
David Schwartz
Thunderstruck
AC/DC
Tonight Show Theme
Welcome to the Jungle
Guns N Roses
2001: Space Oddessy
Bridal Party Dances
Beautiful Day
U2
Better Together
Jack Johnson
Can You Feel The Love Tonight
Elton John
Celebration
Kool & The Gang
Friends
Elton John
Friends In Low Places
Garth Brooks
In Your Eyes
Peter Gabriel
Thank You
Dido
That's What Friends Are For
&nsbp;
Through The Years
Kenny Rogers
We Are Family
Sister Sledge
You Got A Friend
Theme From Toy Story
You're My Best Friend
Queen
You've Got A Friend
James Taylor
Group Participation Dances
Cha Cha Slide
Chicken Dance
Electric Slide
Hokey Pokey
Hot Hot Hot
Macarena
YMCA




Father Daughter Dances
Because You Loved Me
Celine Dion
Butterfly Kisses
Bob Carlisle
Can You Feel The Love Tonight
Elton John
Daddy's Angel
T. Carter
Daddy's Hands
Holly Dunn
Daddy's Little Girl
Michael Buble
Daughters
Joh Mayer
Have I Told You Lately
Van Morrison
Have I Told You Lately
Rod Stewart
He Didn't Have To Be
Brad Paisley
Hero
Mariah Carey
I Hope You Dance
LeAnn Womack
I Loved Her First
Heartland
In My Daughter's Eyes
Martina McBride
In My Life
Beatles
Isn't She Lovely
Stevie Wonder
It Won't Be Like This For Long
Darius Rucker
Kind & Generous
Natalie Merchant
Landslide
Fleetwood Mac
My Girl
The Temptations
My Little Girl
Steve Kirwan
My Little Girl
Tim McGraw
My Special Angel
Bobby Helms
My Wish
Rascal Flatts
Somewhere Over the Rainbow
Iz
Sunrise Sunset
Fiddler On The Roof
Teach Your Children Well
Crosby Stills & Nash
The Way You Look Tonight
Frank Sinatra
There You'll Be
Faith Hill
Through The Years
Kenny Rogers
Times Of Your Life
Paul Anka
Unforgettable
Natalie and Nat King Cole
Unforgettable
Nat King Cole Or Duet
What A Wonderful World
Louis Armstrong
Wind Beneath My Wings
Bette Midler
You Are So Beautiful
Joe Cocker
You Are The Sunshine Of My Life
Stevie Wonder
You Raise Me Up
Josh Groban
Mother Son Dances
Because You Loved Me
Celine Dion
Blessed
Elton John
Forever Young
Rod Stewart
Greatest Love Of All
Whitney Houston
Have I Told You Lately
Rod Stewart
I am Your Child
Barry Manilow
I Hope You Dance
LeAnn Womack
I.O.U.
Lee Greenwood
I'll Stand by You
The Pretenders
In My Life
The Beatles
In This Life
Collin Raye
Mama
BJ Thomas
Mama
Boyz 2 Men
My Wish
Rascal Flatts
Oh Mother of Mine
Temptations
Perfect Fan
Backstreet Boys
Simple Man
Lynyrd Skynryd
Thank You
Dido
The Rose
Through The Years
Kenny Rogers
Wonderful World
Louis Armstrong
You're the Inspiration
Chicago
Your Song
Garth Brooks
Garter Songs
Bad Boys
Inner Circle
Foxy Lady
Jimmy Hendrix
Just A Giggalo
David Lee Roth
Kiss
Prince
Leave Your Hat On
Joe Cocker
Legs
ZZ Top
Let's Get It On
Marvin Gaye
Mission Impossible
Danny Elfman
Oh Yeah
Yellow
Pretty Woman
Roy Orbison
The Stripper
Instrumental
Wild Thing
The Troggs
You Sexy Thing
Hot Chocolate
Bouquet Songs
Another One Bites The Dust
Queen
Girls
Beastie Boys
Girls Girls Girls
Motley Crue
Girls Just Wanna Have Fun
Cyndi Lauper
Girls Night Out
The Judds
Man I Feel Like A Woman
Shania Twain
"Memory Makers is the way to go for your entertainment! I am sure that all of the DJs at Memory Makers are great, but you must ask for Mike! My new husband was a DJ years ago, so you can imagine how high his expectations were for our wedding DJ. Mike was super fantastic. He worked with us to create a customized play list. We didn't have to do anything, just request it and he made it happen. On our day he had everyone's attention and kept the place rockin'! He even got out there and danced with us! He was great and I recommend them and their services for a fantastic reception! They also created dramatic lighting for our reception. It was unbelievably gorgeous. Make sure to add the lighting to your entertainment package."
Watch us on

!