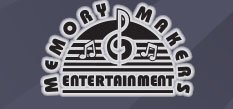 Packages
During wedding planning, brides say their highest priority is their attire and the reception site. Within one week of their reception, 78% of brides say they wish they had made entertainment their highest priority.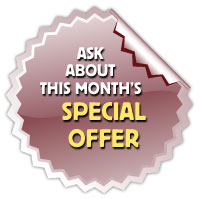 Ask about Friday & Sunday specials and off-season discounts!


The Celebration Package:
This package includes one professional, formally dressed DJ to entertain and act as master of ceremonies at your event. We will provide a state-of-the-art, computer-based sound system with 191,038 songs on hand at every event. Dance lighting and wireless microphones are standard with all packages. Memory Makers will customize your introductions, announcements, and music to fit your taste.


The Signature Sound Package:
If you anticipate having over 150 guests, or are hosting your event in a large venue, a SUB WOOFER and DELUXE lighting are your answer. The Signature Sound Package also includes everything from the Celebration Package to accommodate your needs and set the perfect atmosphere.


The Executive Package:
Dave Woll, owner of Memory Makers, has entertained at 1,400+ events over the past 25 years. With limited availability, Dave will be the Master of Ceremonies on your special day.


DJ/Photobooth Package:
Combine our Celebration DJ Package with our unique Photobooth service, and save on both services.
"Memory Makers is the way to go for your entertainment! I am sure that all of the DJs at Memory Makers are great, but you must ask for Mike! My new husband was a DJ years ago, so you can imagine how high his expectations were for our wedding DJ. Mike was super fantastic. He worked with us to create a customized play list. We didn't have to do anything, just request it and he made it happen. On our day he had everyone's attention and kept the place rockin'! He even got out there and danced with us! He was great and I recommend them and their services for a fantastic reception! They also created dramatic lighting for our reception. It was unbelievably gorgeous. Make sure to add the lighting to your entertainment package."
Watch us on

!